KDSN RADIO Sports
Golden Age Veteran games begin Saturday in Central Iowa
(Radio Iowa) – A competition among veterans from across the country gets underway this Saturday in central Iowa. Local coordinator, Joni Osmundson, says this is the 37th year for the National Veterans Golden Age Games. "It features around 20 sporting competitions for veterans who are aged 55 and older. It's available to veterans all over the country. So it travels to a new city, a new community each year," she says.
The Department of Veterans Affairs organizes the games that include everything from air pistol to bowling competitions. "Our motto is fitness for life. And the goal is to promote sports and a healthy lifestyle and active and active lifestyle for our senior veterans and giving them purpose to stay involved, stay active in their community, " Osmundson says. She says the V-A has a lot of different programs to keep veterans active and as long as they can in all stages of their life and to support their rehabilitation and their wellness goals for both physical and mental health.
"The veterans work year round with their local recreation therapist or their local V-A coach. And so they practice they set their goals for their events, they set their goals just for their overall health and wellness," Osmundson says. "And they use these events as motivators to keep going. And it builds the camaraderie…this event is unlike any sporting competition that you'll see in the community that the camaraderie among the veterans is pretty incredible." She says they are starting to see the participation come back after dropping during the pandemic.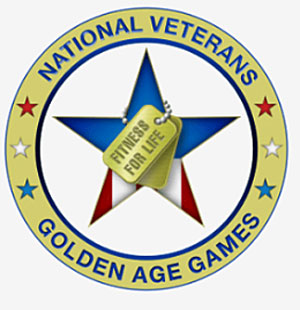 "We didn't have the in person events during those years. Last year was our first year back in person in Sioux Falls," She says. "And we saw around 400 veterans participate. So this year, we have over 700 registered and we're getting back up there in our number. So we're excited, excited for that." She says there are more than 50 central Iowa veterans who registered for the event this year and there could be more from Iowa. The Iowa Events Center is the main venue for the games, but they will be spread out across Des Moines and the metro area. Osmundson says the games are open for spectators to watch, and they also are still looking for volunteers to help.
There's still a lot of shifts available. There's a lot of locations. So you can kind of choose you know, depending on where you live, what event is happening in your area and sign up for volunteering," she says. You can find out about volunteering on the V-A Central Iowa Facebook page or you can go to VeteransGoldenAgegames.va.gov. The games will run through next Thursday.
Full Sports News Listings